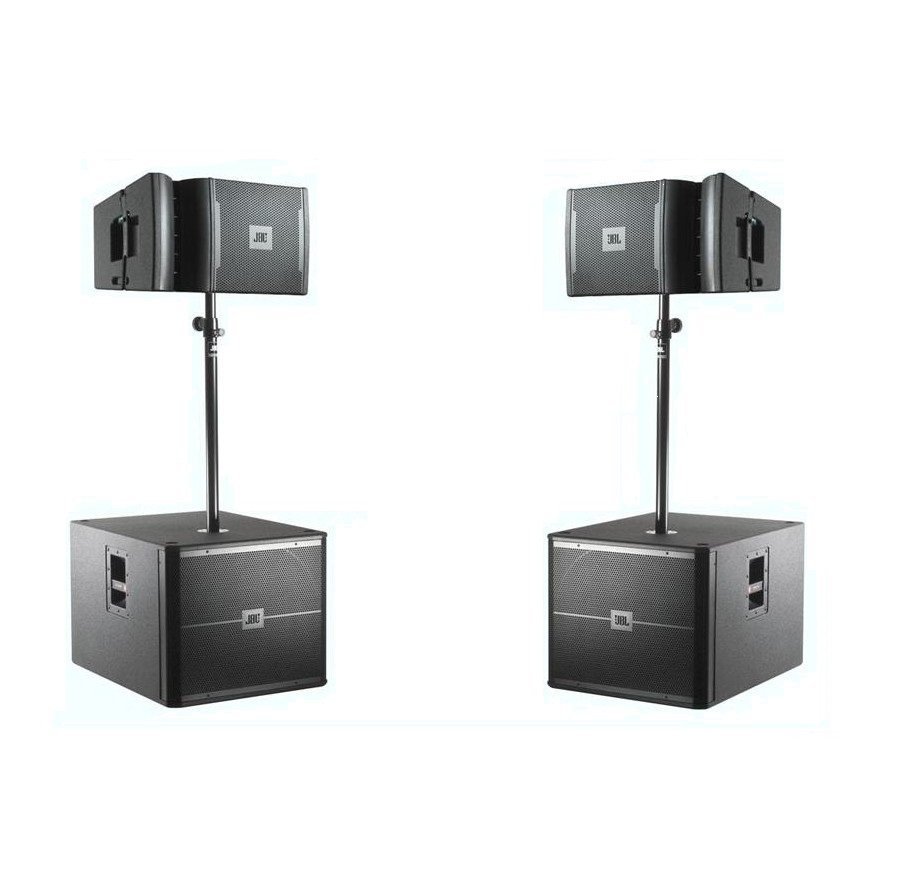 JBL Quality & Versatility.
Our JBL line array package can accommodate many types of events. Concerts to corporate to your next birthday party & everything in between.
Use 4 VRX932LAP on stands (2 per side, L/R) with a matching VRX918SP subwoofer for a small to medium sized band.
Fly 8 boxes (4 per side) with 8 VRX918SP subwoofers for a large indoor/outdoor concert.
Or just put as many as you need on stands in a meeting room to get your needed coverage and volume.
Regardless of configuration trust your sound to the JBL VRX for quality and versatility.
Contact us for pricing and availability.